This project involved creating two customer experience journey maps for a large insurance provider.
As the lead experience designer in this project I was responsible for identifying and defining the end-to-end customer journey for Personal Loans and Credit Card Insurance.
This engagement allowed the client to have a clear and concise picture of how different types of insurance customers engage with Personal Loans and Credit Card Insurance across Australia and New Zealand.
The research I lead allowed us to describe the experience at different touch points and contained recommendations for improving the experience in both a tactical and strategic manner.
The overarching objective for this initiative was to understand where the client can simplify customer touch points in order to create a more seamless experience for customers and ultimately enhance sales performance and retention.
A qualitative method was undertaken to observe behaviour within the natural environment and to assess the needs of customers with key insights fed back into an innovation ideation framework. The engagement involved 24 one-on-one contextual interviews, 16 Skype interivews and two end-user workshops with 10 participants each.
The process involved the following steps:
1. Understanding of the Personal Loans and Credit Card Insurance customer journeys
    · what customers are doing, thinking and feeling
    · what devices/technologies, relationships, channels and touch points are relevant to customers
2. Determining the core customer needs, pain points and barriers associated with the customers experience
3. Confirming what product/service should be provided to customers at different stages of the journey and whether there are simplification and digitisation opportunities
4. Identifying opportunities and quick wins to improve the customer experience across the customer journey that will lead to increased acquisition and retention
5. Developing insights and ideas for new, complimentary or alternative product constructs
6. Outlining key requisites/insights that would contribute to brand equity/salience and support the longer term vision of creating an above the line insurance offering
The engagement delivered

two customer journey maps

that visualised the end-to-end customer experience (Personal Loans and Credit Card Insurance); a final

customer experience report

that provided customer engagement principles and strategic recommendations to achieve the desired future state; a

prioritisation matrix

, which was designed to identify and prioritise the key strategic recommendations with an overlay of business knowledge to determine the importance to successfully and efficiently deliver on the initiatives that will improve the CX.
Journey maps highlighting the stakeholders view of customer delight and pain points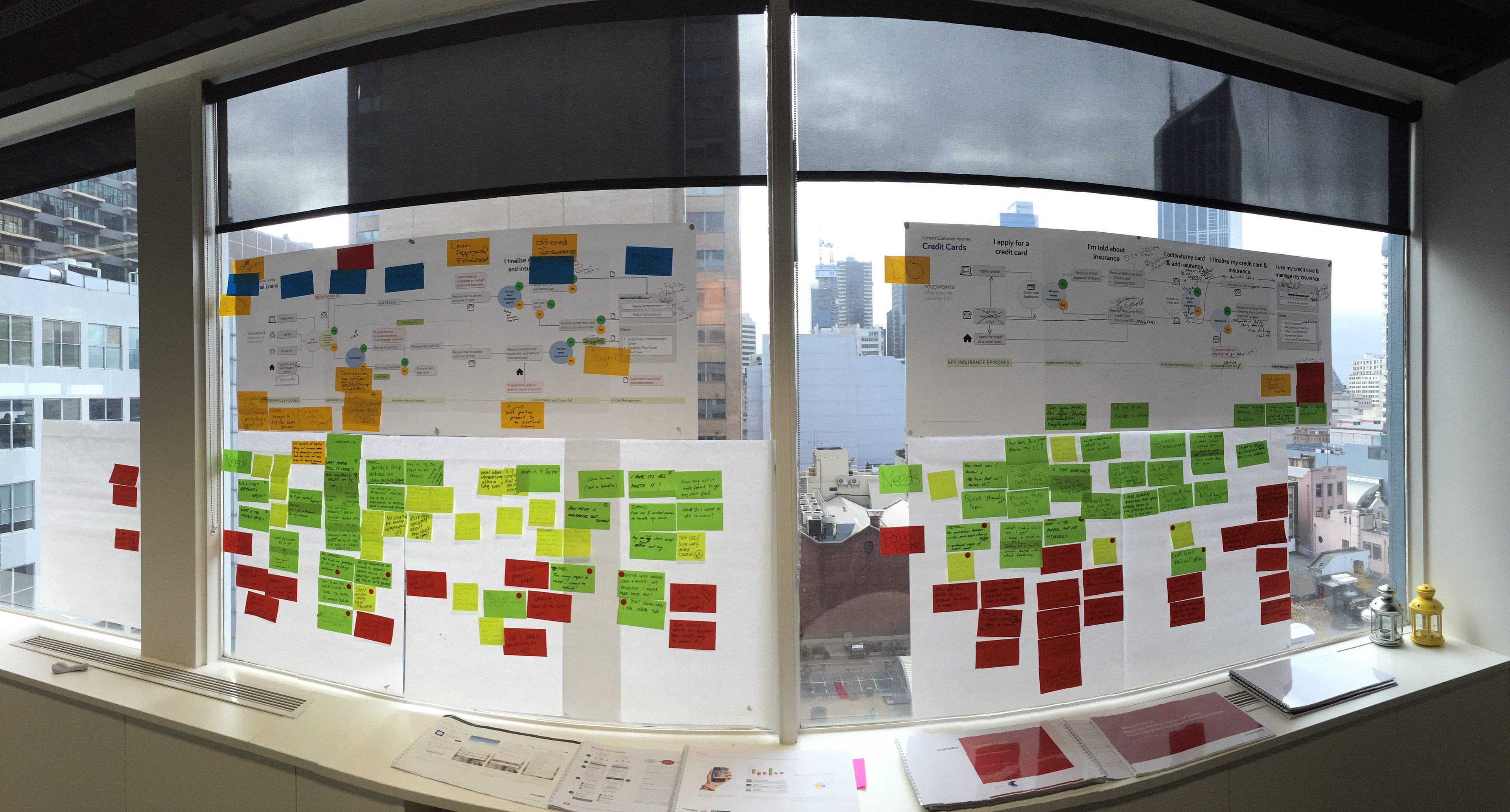 Expectation Map from and end-user workshop showing the ideal experience - what customers want to see, hear, say and feel at each stage of their journey.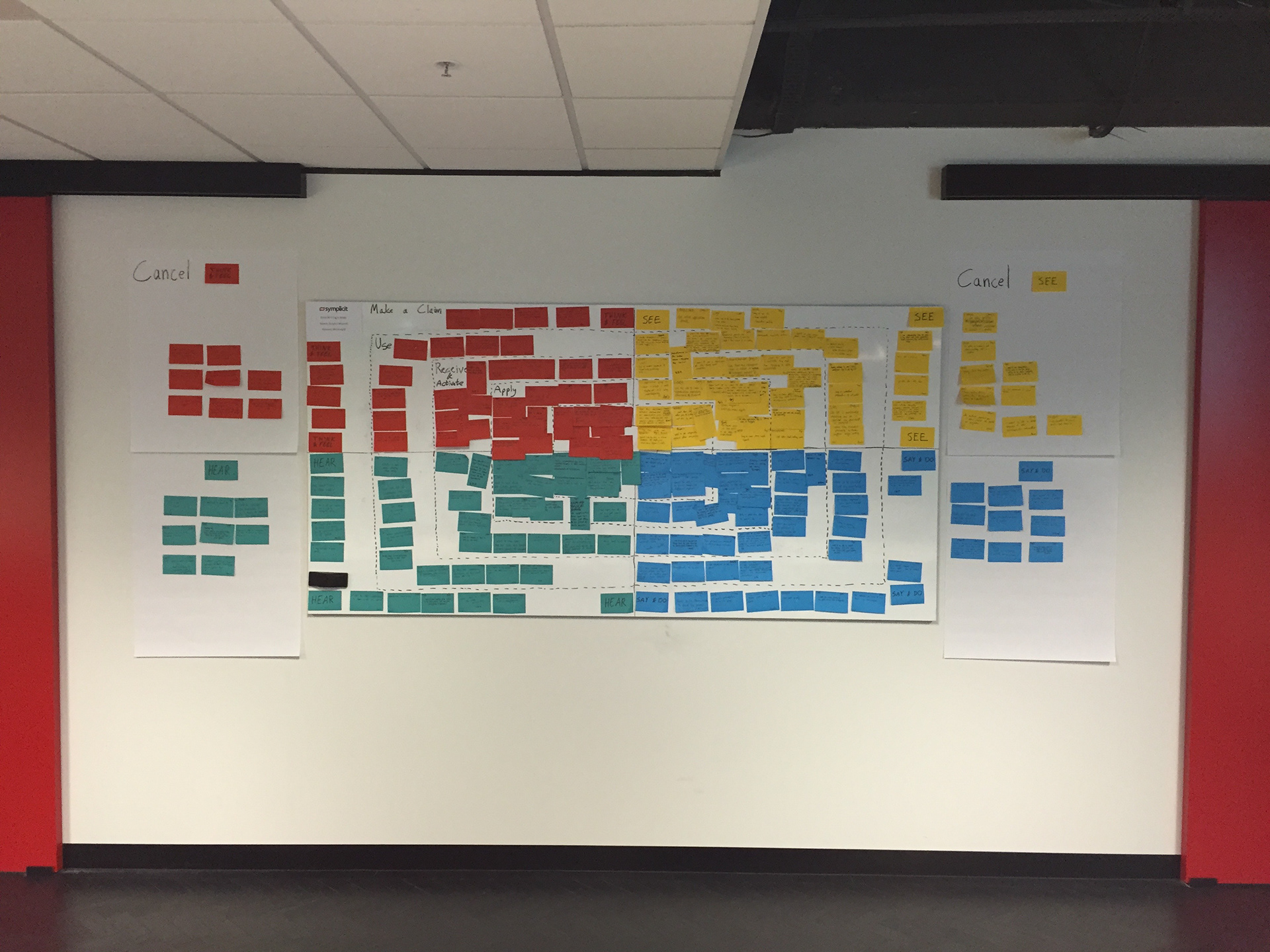 Initial Journey Map for Ideation and Prioritisation Workshop with stakeholders